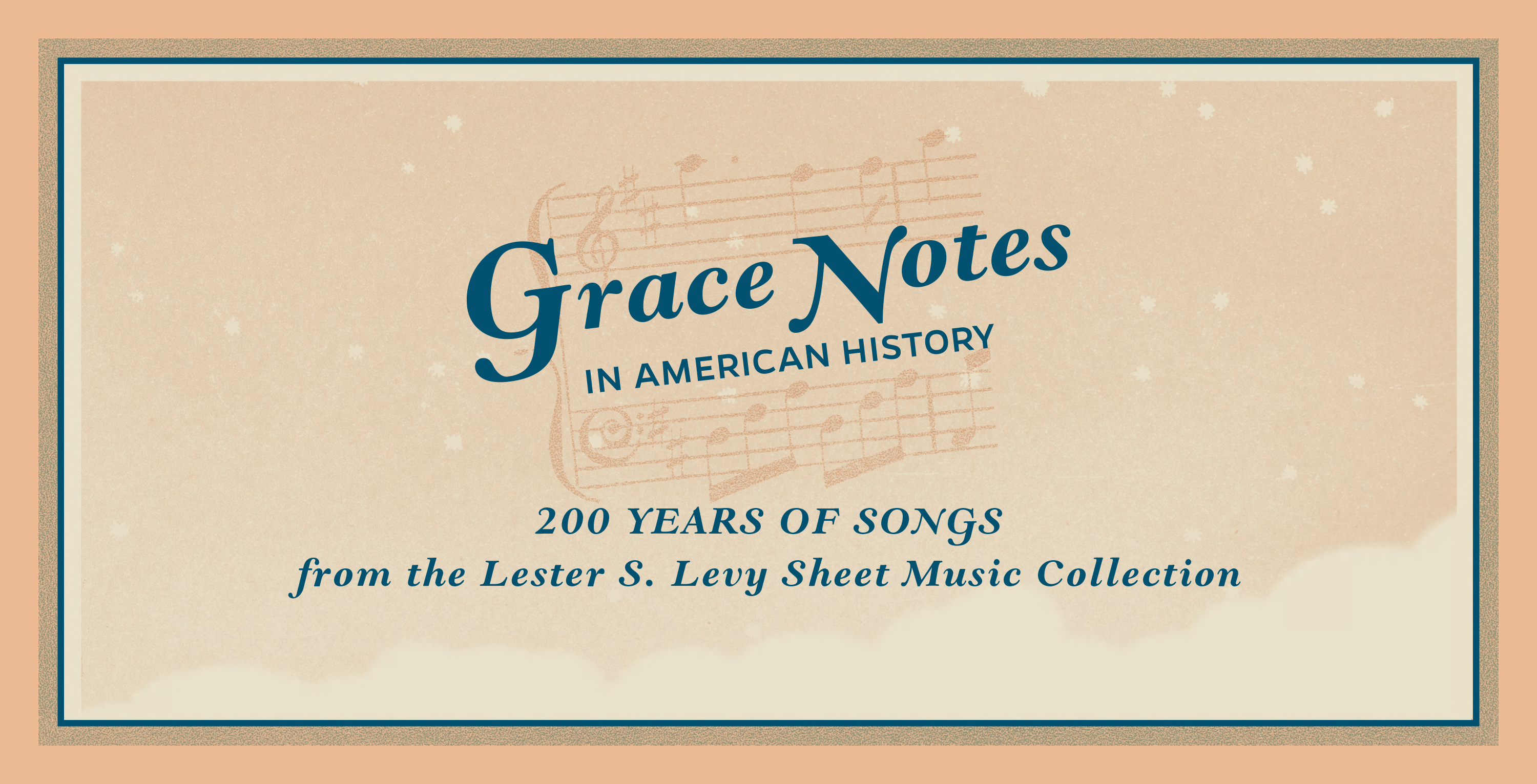 "In about 1929, I spied in a shop window on Charles Street a few illustrated song sheets of the mid-nineteenth century. They looked attractive, and I bought a dozen for fifty cents apiece... Just a few weeks later, a lady came to see me carrying several bound volumes of popular songs from the early 1800s. I had never seen anything like them before…Twenty-five dollars changed hands, and suddenly I was embarked on a project that was to alter my lifestyle."

—Lester S. Levy
Spanning 30,000 songs and 200 years of history, the Lester S. Levy Collection is one of the largest digitized sheet music collections in the world. More than a gathering of catchy tunes, the collection provides a comprehensive perspective on American social and popular culture from the late 18th through the 20th centuries. The collection was assembled over 60 years by the noted musicology pioneer Lester S. Levy (1896–1989), a Johns Hopkins University alumnus of the Class of 1918. Quick to recognize the broader role sheet music played in American history, Levy organized his collection by subject rather than title or composer.
In the collection, one can find an astonishing variety of musical media: eye-catching covers, celebrity endorsements, love songs, early ragtime & jazz, propaganda, and historical advertisements. In his thorough documentation of American history through music, Levy also sought to preserve songs from the darker corners of our popular culture. As a result, the collection contains a significant number of minstrel songs and other difficult history that continue to be researched and confronted by scholars today.
These photographs show Lester Levy in the music room of his home in Northwest Baltimore. Levy would frequently invite fellow sheet music enthusiasts, Peabody Institute student musicians, and musical celebrities such as Ira Gershwin to his home for impromptu performances and discussions. He stored his collection in hidden shelves located in the walls.
To explore the fully digitized collection visit levysheetmusic.mse.jhu.edu.
This exhibition is made possible by contributors to the Sheridan Society Fund. It is organized by the Johns Hopkins University Sheridan Libraries.
Below is a Spotify playlist featuring a few of the songs found in this exhibit: